11 "Ministers Seeking Churches"
BARNABAS WENT LOOKING FOR PAUL TO HELP THEM
In Acts 11 the church at Antioch needed help and Barnabas went to find a man who could be of service Paul came and spent time investing in the lives of the church and teaching. I am retired, needing no salary, closing on my house end of July, married for 45 years and I have been a Bible teacher and preacher for 40 years. We are ready to move! I pastored two churches in the past but don't want another church "job". My wife is a great discipler of young women (Titus 2). We are looking for a sound Bible believing (NOT Reformed or Lordship) church in which we can invest our lives. Many groups and denominations want me to sign on to their statements or constitutions to help me. I am a clear Bible student and expositor that is not bound by men's traditions. We are currently in southern Colorado and like the drier climate but are open to the Spirit's leading. Maybe a new work just starting? Maybe a growing work needing help? I realize this is not a typical resume. Resumes are for gaining a job. We just want to serve and be in a body that needs us and that we need as well. I am trying to be as Scriptural as I can. Able to travel before August if we need to visit. Thank you.
(Posted 05/11/2020) - Ad #714
---
LOOKING FOR SOMETHING IN INDIANA-ILLINOIS
We are a large family of who loves the Lord and looking for a place to serve within 75 miles of Terre Haute, IN. An interim or possibly a part-time position is desired. We can lead worship, preach, teach, give leadership, etc. Our children are ages 4-13. Dad has over 20 years of ministry experience in the church and outside the church. We have a heart for the "lost" and strong desire to see people passionately engage in worship. Money is not our focus; serving God, using our gifts and talents is! WE WANT TO BE USED!!! If this sounds like something your church could use, or needs, please contact us at
kmichael@liberty.edu
. We are waiting to hear from you!
(Posted 03/22/2020) - Ad #709
---
SEARCHING FOR OPPORTUNITIES
God is surely calling me to find a church, I have preached a few times, however God is calling me to preach full time and be a preacher to feed the flock! I am looking for a church to start preaching at, it has been about two years since Ive preached but the Lord is telling me to go! Maybe there is a community that is looking for someone who they will allow to get a ministry started. Please contact me at:
Godisfirst1992@gmail.com
or by calling me: 606-407-2387 God bless everyone! Im always free! I am located in Maysville, KY
(Posted 03/05/2020) - Ad #690
---
PASTOR AVAILABLE IN MIDDLE TENNESSEE
I'm an experienced, married, middle-aged pastor in the Nashville, TN area, seeking either a part-time or full-time pastorate in the Nashville or middle-Tennessee area. Conservative, Bible-based, sound leadership. Jesus Christ is Lord! Email
gospel-buddy@usa.net
.
(Posted 03/04/2020) - Ad #667
---
OKLAHOMA, TULSA REGION
Pastor/ministry leader seeking opportunity in Oklahoma, having returned to the Tulsa region. 30 years of pastoral-ministry leadership experience. Mission minded, intercessory focused, community dedicated, equipping pastor seeks the right fit! Lover of the Word of God, educator, excellent communicator (English accent too!) and deeply sensitive to the Holy Spirits work in the Body of Christ. Seeking a church/ministry that exudes relationships and has a vision and purpose to grow internally mature and externally with effect. The Great Commission is my life. I am a strong believer in the demonstration of the gospel as revealed in Jesus and the Apostles. Embrace contemporary presence led worship. Respect multi-generational ministry. Qualifications include 3 yr Diplomas, a B.A and M.A in ministry respectively. Would love to find the right fit for longevity and meaningful commitment. We believe God called us back to this region with heavenly intent. I look forward to God-led communication.
(Posted 02/23/2020) - Ad #689
---
SMALL CHURCH NEEDED - NO SALARY WANTED
The Holy Spirit is compelling me in obedient faith to serve in a pastoral position to a small assembly of believers. If God brings us together, I will come to humbly serve and will never request nor accept any salary as we are financially secure. I will come only to share, to listen, to care, to preach and teach, so that together we may know Jesus and grow in Him. I have been trained and ordained and meet the qualifications of Titus 1:5-9, 1 Tim. 3:1-7, 1 Peter 5:1-4. Along with my wife (married once) and our seven children, I have been serving for over 25 years as a follower, leader, teacher and preacher. If you would like to engage me for more information, please email me
brodalemartin@gmail.com
(Posted 02/16/2020) - Ad #687
---
BELLA VISTA ARKANSAS SEEKING FULL TIME PASTOR WIL
Jon Hoodenpyle Age 57Wife: LesaChildren : Gabriel,/NikkiRebekah/ ArronJacob/Danielle ChadMarcie/JeremyGrandchildren: Emmaline, Naomi, GraysonI draw retirement from 38 years with school system. I have been involved in ministry since 1990. I have pastored a church, done outreach work, filled in until a church found a pastor. Taught a marriage class. I took two years home Corrospondence in Theology thru Central Christian University out of Blytheville, took Marriage certification course thru MarryToday ( Jimmy Evans). Some churches would say that I am disqualified because I have gone thru a divorce and am remarried. But Paul in Titus was talking about men that practiced being married to two wives at one time. Yes God hates divorce. It says if an unbeliever wants to leave then let them. It says the believer isnt bound, but free. 1 Cor. 7:28-29 says if you are married dont seek getting divorced, if you are divorced dont seek getting married, but if you do get married again you have not sinned. Its Gods amazing grace that forgives, wipes the slate clean. If he anoints you, calls you to sleep dont worry about whats in your past.
(Posted 02/05/2020) - Ad #684
---
SEEKING A PASTOR IS LIKE FINDING THE RIGHT SPOUSE!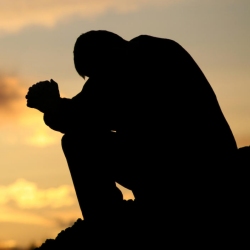 Looking for a pastor is less like hiring an employee, and more like finding the right spouse. That is, there's only ONE who is truly called and ordained to serve as your shepherd, and the only way to find him is to seek the Lord's guidance to bring you together.
The Lord, alone, knows the real potential of any person, or what's truly in their heart... so unless you seek HIM and let HIM do the choosing, you'll be disappointed and will be back here again soon looking for another one.
"But the Lord said to Samuel, Do not look at his appearance or at the height of his stature, because I have refused him. For the Lord does not see as man sees; for man looks at the outward appearance, but the Lord looks at the heart." (1 Samuel 16:7)
As for me, I'm probably a different kind of pastor than most, in that my primary concern is not the church size, denomination or what you have to offer, but
ONLY IF THE LORD HAS CALLED US THERE
. I'm a seasoned pastor of many years, who preaches the truth of God's Word regardless whether it pleases everyone or not, I fast and pray until God brings breakthroughs, and I love and care about people until it hurts. And through the ministry of
Worship, Prayer and the Word,
we've been overjoyed by the awesome array of souls, blessings, and marvelous answers to prayer
THAT HE BROUGHT
in each of the several churches we've pastored previously (John 15:5).
What we are praying for is GOD'S CALLING to that flock that He has ordained for us. And we're confident that wherever HE SENDS us, HE will again bring blessing, revival and victory as we humble ourselves before Him, seek his face, obey and proclaim his precious Word!
My wife and I are musically gifted, well-educated, highly experienced, with all the bells and whistles that look good on a resume...
but more importantly, we're filled with the Holy Spirit, believe in His awesome power to do the impossible, and are in love with our Lord and Savior, Jesus Christ!
We're currently located in
MIDDLE TENNESSEE
, and Lord willing, are looking to remain in this area. We'd be so glad to hear from you, and pray for God's leading and direction. Please briefly tell us something about your church and the general location. Thanks and God bless you! Email
always-praying@usa.net
(Posted 01/07/2020) - Ad #429
---
PASTOR EVANGELIST ON FIRE FOR GOD
I am a ordained minister in a non-denominational church for over 20 years. I was raised up church of god and other denominations will preach wherever god leads me. I have took my ministry in several types of churches with a lot of success bringing sinners to the altar nightly and weekly being saved. I am a spirit filled, teaching minister excited on fire for god. I am looking for a full time position and be a big part of the community and watch the church grow through power of prayer. I have a godly wife of 30 years that loves god and is a big part of my ministry. I have a bachelor and masters degree. I live in northwest alabama at the time and would love to find a church in Alabama, Mississippi, or Tennessee but will consider anywhere god leads me to pastor. I have experience with business and administration side of the church and have so many ideas to make a church grow. If you want a pastor that is godly and brings the word of god week after week, full of energy and excitement contact me at 205-570-1229 or drop me a email at
bama_russell@yahoo.com
. Also if you looking for a great revival to bring sinners to the altar contact me. As long as Gods in it I am willing to obey him and let him guide me in the right direction daily. I am also a Iraqi war veteran and army veteran. Hope to hear from you soon god bless
(Posted 01/05/2020) - Ad #674
---
GRACE FAITH PASTOR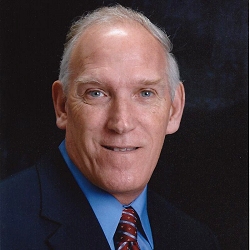 No frills ordained minister with over 35 yrs. walking with God, preaching, teaching only the true gospel, not denominational traditions or man's philosophies. Ordained by a 10 member board by an independent church in NC in 2004. Looking for a small to medium church that needs a pastor, not a CEO or Financial Officer to preach the TRUE gospel and teach God's Word. The church should be open to the Word and not stuck on traditions. God's Word teaches how to be free from sickness, disease, poverty, addictions, fear, etc. and the church needs to start preaching and teaching on these subjects. Instead of sending people to doctors, lawyers, psychiatrists, bankers etc., the church should be meeting the needs of the people through the teaching and preaching of the TRUE gospel. Jesus died on the cross so that we could have an abundant life here on earth, not just when we get to heaven. If you are looking for a seminary scholar with a degree than I am not the one.. I was called by God to preach His Word and He has equipped me to do so through His Holy Spirit. I have studied God's Word for many years, am a good communicator, can rightly divide the Word and have a heart for not only winning souls but for discipling people. If you are interested in a down to earth preacher text me at: 203-915-7777. No phone calls!
(Posted 12/22/2019) - Ad #672
---
PASSIONATE, LOVER OF JESUS CHRIST
With thirty five years of senior pastoral experience under my belt, a lover of Jesus, a lover of God's word, a truth speaker, and someone that will not compromise on the word of God, I have pioneered three churches from nothing and today they march forward. God's has used me to take hurting congregations and see life explode once again. If you want a word preacher/teacher, a revivalist, and someone that believes God's church should and MUST grow, then let's talk and see where it might lead. I would prefer to stay in Texas, Oklahoma or Arkansas, but I will God where God leads. I will hold office hours, be available, work hard to visit those missing from church and even visit the sick in hospitals. I believe the word of God works, prayer works.
(Posted 11/26/2019) - Ad #668
---