11 "Ministers Seeking Churches"
ORDAINED MINISTER LOOKING
I am an ordained minister, non-denomination, looking for a congregation to lead into a greater love and submission to Christ to further His kingdom here on earth. I hold an earned Ph.D. in International Relations and an honorary Doctor of Divinity from my ordination organization, World Christianship Ministries. Being raised a Baptist, I believe in once saved always saved, immersion Baptism and the infallibility of Gods Word. I do not have one favorite translation of the Bible, I have access to well over 100 translations, and compare them to find Gods true meaning of His Word. I also look at the original languages during my study of a passage. I am an Expository Preacher who preaches the whole truth of Gods Word. I was looking for a congregation to join, one that had an Expository Preacher, when God stopped me and told me to stop looking and start preaching. I am retired, drawing all my retirement income, and have turned 70 this year. I am in very good health and thankfully God has given me the stamina needed to lead a congregation as He directs. I am single, never married, and have no impediments to my moving anywhere.
(Posted 08/17/2019) - Ad #646
---
SEEKING OUR NEXT CALL
SEEKING SENIOR PASTORATE -- Dynamic verse-by-verse Preacher. Pastor/Counselor seeks to lead a congregation. I believe in the full inspiration and authority of the Scriptures.I have a Master of Ministries degree and a M.A in Counseling Degree. My wife and I love people and being a part of a loving Christian community. We want to help grow a church to the next level with small groups, evangelism, and through discipleship. I invite your serious inquiries. Please e-mail me.
(Posted 08/05/2019) - Ad #641
---
TRANSITIONAL PASTOR AVAILABLE IN COASTAL VA & NC
Long-term Interim/transitional Pastor available in Southeast VA and Northeast NC near the coast. Possible interest in a permanent call. If your church could need such help in the near future, send me your information. Ordained, Experienced and Gifted. Contact me through this website for complete information packet.
(Posted 07/30/2019) - Ad #639
---
SEASONED PASTOR WILL RELOCATE ANYWHERE IN USA
Hello, I was called into ministry at the age 12. Voted out of a pastorate in 1992 and ended up wandering the wilderness for 18 years. I doubted I would ever preach again, but the Great Shepherd miraculously brought me back into the fold in 2013. It was humbling and miraculous! My call to ministry was re-instated with great passion, but sadly my age seemed to be a roadblock. At 67, I am anointed and 100 focused on loving God and His people. Raised in the Pentecostal tradition, I believe in the fullness of the Spirit and that the gifts of the Spirit should operate in the church today. I believe the church should be a spiritual hospital for lost and hurting people and that prayer is the key to make it happen. Sunday meetings are a time of worship, inspirational preaching/teaching, learning, fellowship and letting God's power change people's lives. When people see and experience God's overwhelming power in a church service, to save, heal and deliver, the church WILL most naturally grow. I am a gifted preacher and deliver a fresh Word from God every Sunday. I love to teach, making the Bible clear and understandable. I believe that the Words of Jesus when He said "My house shall be called a house of prayer" are vitally important. I operate as a servant-leader. My wife and I have been married for 47 years. MY EXPERIENCE: Senior Pastor (12 years) Youth Pastor (4 years) Worship leader/choir director (20 years). Bachelor degree in Bible/Theology. I'm seeking a congregation open to the fullness of the Holy Spirit and with a hunger for more of God. Can your church have faith to believe that an "ON FIRE FOR GOD" 67 year old preacher could possibly be your next pastor?
(Posted 08/01/2019) - Ad #640
---
SEEKING A PASTOR IS LIKE FINDING THE RIGHT SPOUSE!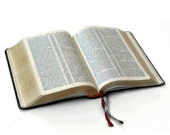 Looking for a pastor is less like hiring an employee, and more like finding the right spouse. That is, there's only ONE who is truly called and ordained to serve as your shepherd at this time, and the only way to find him is to seek the Lord's guidance to bring you together.
The Lord, alone, knows the real potential of any person, or what's truly in their heart... so unless you seek HIM and let HIM do the choosing, you'll be disappointed and will be back here again soon looking for another one.
"But the Lord said to Samuel, Do not look at his appearance or at the height of his stature, because I have refused him. For the Lord does not see as man sees; for man looks at the outward appearance, but the Lord looks at the heart." (1 Samuel 16:7)
As for me, I'm a different kind of pastor than most you'll find these days. My primary concern is not the church size, denomination or what you have to offer, but
ONLY WHETHER THE LORD HAS CALLED US THERE
. I'm a middle-aged, seasoned nondenominational pastor of many years, who preaches the anointed message of God's Word regardless whether it pleases everyone or not. I fast and pray until God brings breakthroughs, and I love and care about people with all I have to give. I'm also one who still believes in the power the Holy Spirit to save and set souls free from sin and addictions... and have always seen tremendous growth in our congregations, without resorting to gimicks or trying to turn the church into a "night club."
My wife and I are musically gifted, well-educated, technologically savvy, highly experienced, with all the bells and whistles that look good on a resume...
but more importantly, we love the Lord with our whole heart, are filled with the Holy Spirit, and believe in His awesome power to do the impossible.
If you're looking for a liberal people-pleasing hireling to come entertain your flock, I'm definately NOT your guy... but if you're seeking an on-fire, Christ-centered man of God who practices what he preaches, and who (by Christ's help and empowerment) has experience in leading congregations into the greater blessings of God, then send us an email. We're currently located in middle Tennessee, but are open to relocating. When writing, please briefly tell us something about your church and the general location. Email to
always-praying@usa.net
Thanks and God bless you!
(Posted 07/15/2019) - Ad #429
---
FULL GOSPEL PASTOR SEEKS PASTORATE IN NASHVILLE TN
I'm a middle-aged pastor, seeking the Lord's direction for our next pastoral assignment. My wife and I have pastored several successful churches, which the Lord raised up over time from smaller, struggling congregations. I'm a conservative, Christ-centered, preacher-teacher of God's Word, devoted to prayer and spirit-filled living. Both my wife and I are also musicians and worship leaders, with familiarity toward a "blended" style of worship music (combining both contemporary and traditional styles). We are Spirit-filled, well-educated, and have a strong passion for prayer, evangelism and revival. We're seeking an opportunity in Middle-Tennessee, where we currently reside. Jesus is the center of our lives, and His work is our purpose in life! If interested, email for more information.
(Posted 07/01/2019) - Ad #526
---
SOUL-WINNING PASTOR AVAILABLE FRANKLIN TENNESSEE
My wife and I are seeking the next assignment the Lord has for us. I've previously pastored four congregations that grew and prospered during our tenure, and would like to serve a Bible-based, evangelical church in the Franklin - Columbia - Nashville area of Tennessee. We prefer to remain nondenominational if possible, but we are merely the Lord's servants, and take our orders from Him. Both my wife are spirit-filled, well-educated, and are gifted in music and worship. Our ministry focus is primarily prayer, soul-winning, Solid Bible teaching, discipleship and worship and music. I also have been gifted with strengths in administration and organization. Salary and benefits are not our biggest concern, as we are people of prayer and faith, and the Lord has always met our need wherever we have been sent. In other words, we will go wherever the Lord wants us to go... and all other matters are secondary. The most important issue to us, is to hear from God, and to go where He wants us... and He "always" takes care of everything else. If you sense the leading of the Lord, please contact us!
caring-heart@usa.net
(Posted 06/30/2019) - Ad #630
---
SEEKING PASTORATE IN HOLMES COUNTY, OH
Conservative Pastor, a Bible College and Seminary graduate with 25 years experience, (including several years as Senior Pastor presently), seeks pastorate in the Holmes County, OH area, due to change in extended family situation. Non-charismatic, dispensational, evangelistic emphasis with strong, relevant, expository teaching and preaching skills. Holds high view of scripture as the verbally, inspired Word of God. Independent thinker, but encourages and respects the opinions of others. Promotes teamwork, personal responsibility and accountability. Engages in discipleship and leadership training. Utilizes various forms of media in communication and instruction. Enjoys the outdoors, hunting, fishing, contact sports, and weight training. Lives a Spirit controlled life in accordance with biblical exhortation, and looks expectantly for the Lord's imminent return. Please contact me ASAP if interested.
(Posted 06/04/2019) - Ad #513
---
EVANGELIST & TRILOGY ACTUALIZATION MENTOR
Want a REVIVAL?! Large church or small rural church. Maybe your struggling with membership and little or no money? Can I pastor for you? Room and board only or until approved as permanent by church board. If your needs are for a fill-in, just temporarily, or in emergency can I help? Although, I am ordained, since 1978; non denominational since 2015, I have never held the position as a paid pastor of a church. The focus of my ministry is pre counseling, adult film, and chat room monitoring. If you need a Guest Speaker? Minimum fee is .90 cents per mile travel to you and back home, plus $30. per day for meals and must pay for my motel room. All proceeds go toward ministry and continuing my education. -LinkedIn @Bishop Gearld W. Morris -Instagram@Ministergw3 -Twitter @MinisterGW3 -Facebook/socialbook
(Posted 05/22/2019) - Ad #551
---
INTERIM PASTOR AVAILABLE ANYWHERE IN U.S.
I'm a middle-aged, nondenominational Gospel minister with more than 30 years experience as a senior pastor of successful churches, seeking a temporary assignment as an interim pastor. I am a conservative, evangelical minister, and believe the Bible to be the literal, inspired Word of God. And I have gifts as a preacher/teacher, administrator, musician, worship leader, and have special expertise in conflict resolution, counseling, and bringing stability to a congregation during uncertain times. I am also a certified counselor, and hold a DMin degree from an accredited Bible college.
As an interim, my goal is to only present foundational basics of the Gospel of Christ, and never engage what would be considered controversial doctrines. During the tenure, I always formulate the preaching/teaching itinerary by prior counsel and prayer with the church board, so to present only the most helpful discipleship-building topics that will help prepare the flock for their next permanent pastor. I generally use either the NKJV or the KJV as my scripture text, and my ministry is compatible with any Bible-based Gospel fellowship.
My wife and I will be available for any predetermined term, from 1 month to 1 year, anywhere in the continental United States, after which I will move on to my next interim assignment. An experienced interim pastor is the wisest and most-affordable way to avoid a decline in your church attendance and finances in the absence of a permanent pastor. If I can be of service to you, please contact me as soon as you see this, as I consider invitations on a first-come first-serve basis. Thanks and God bless you!
jesus-servant@usa.net
(Posted 05/17/2019) - Ad #610
---
EXPERIENCED SHEPHERD LOOKING FOR A FLOCK
Experienced, Bible college/seminary educated pastor looking for a church, church plant, or revitalization work. Being passionate about God receiving the glory He alone deserves, I am committed to His Word, His gospel, His church, and His mission. I believe salvation is by grace alone through faith alone in Christ Jesus alone. I typically preach and teach expositorily, verse-by-verse, and through Books of the Bible desiring to teach the whole counsel of God. Many of my sermons can be found at my current ministry website:
www.regions-in-need.org
on the Resources Page. While very much imperfect, my desire is to be a gospel-centered, approachable, available, down-to-earth, kind of pastor who preaches and teaches the Bible, prays for and with you, shepherds your soul, makes house calls, and lives life (for better or worse) with you. My family and I love the Lord, each other, and desire a church to love, serve, and live life with. We enjoy the outdoors, making friends, conversations about God and His Word, sports, raising farm animals, good deer & turkey hunting, and good coffee. Will consider both full-time and bi-vocational positions.
(Posted 05/15/2019) - Ad #587
---